Setting a proxy on a tvOS device
For the purpose of this tutorial, I used an Apple TV 4K running tvOS 13. Please note that since Apple Configurator is necessary to set a proxy on Apple TV, a Mac is needed to realize the following steps.
The first thing to know when you want to set a proxy on an Apple TV is that there is no sub-menu in the tvOS settings allowing you to do so.
Fortunately, it is possible to proceed using a configuration profile created with Apple Configurator 2. You can download this tool from the Appstore.
Creating the configuration profile
Start Apple Configurator and create a new profile (File > New Profile). Select the Wi-Fi section on the left then hit Configure.
Enter the name of your network (SSID), the security type (WEP/WPA2/…) and the password of your wireless network.
Then set the Proxy Setup to Manual and use the following values :
Host name : the local IP address of your computer running mitmproxy
Port number : 8080
Leave other fields blank or with default value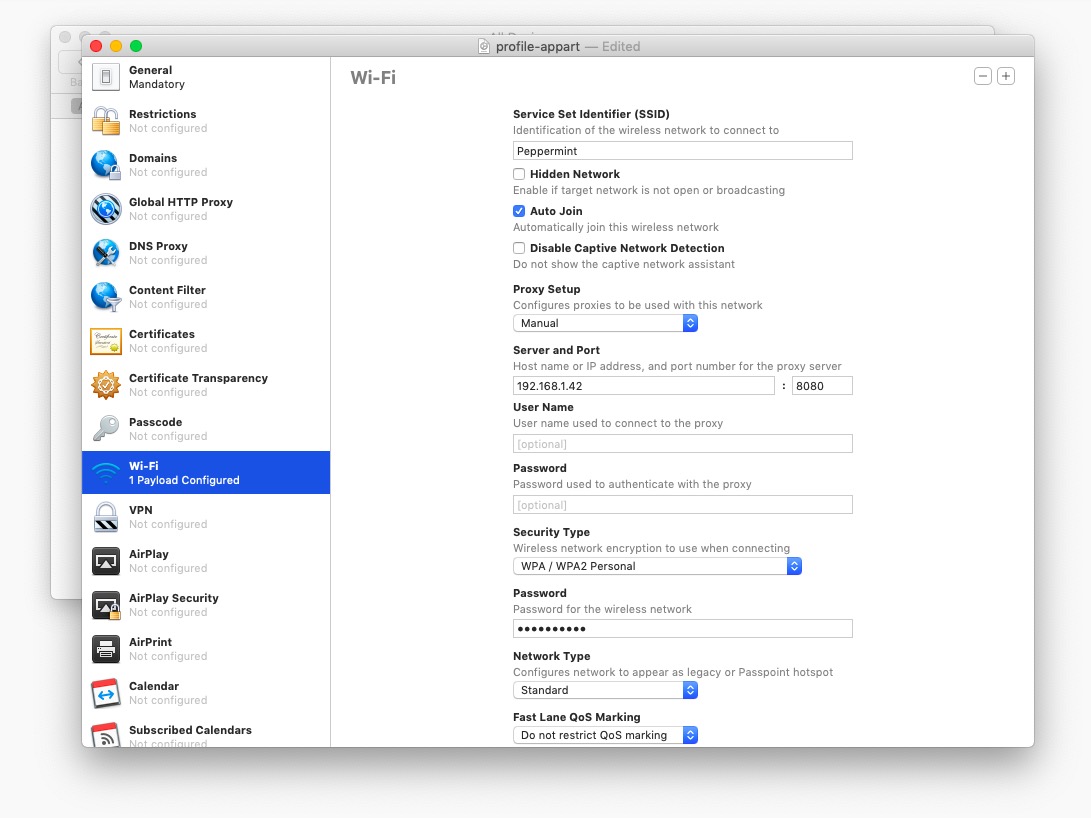 To get the local IP address of the computer serving as proxy, generally the easiest way is to open its network settings (Settings > Network on MacOS) and look for its local IP address, 192.168.1.42 in this example :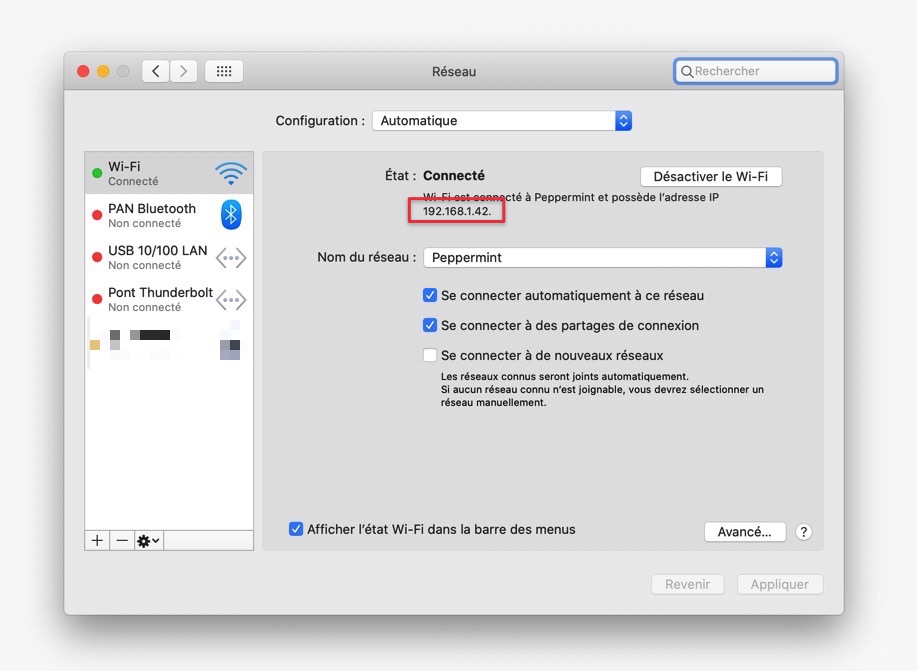 Save this new configuration profile somewhere : the created file should have the .mobileconfig extension.
Uploading the file
We now need to send the configuration profile to your Apple TV. To do so, we first need to host it somewhere.
You can use Dropbox for example : send the file in the cloud and get the download link. You should get something looking like this :
https://www.dropbox.com/s/ppldnxk2531p4ze/atv.mobileconfig?dl=0

Just replace the ?dl=0 with ?dl=1 and you get a link totally usable by your device.
Installing the profile
Go to Settings > General > Privacy, select Share Apple TV Analytics and hit the PLAY button on the remote.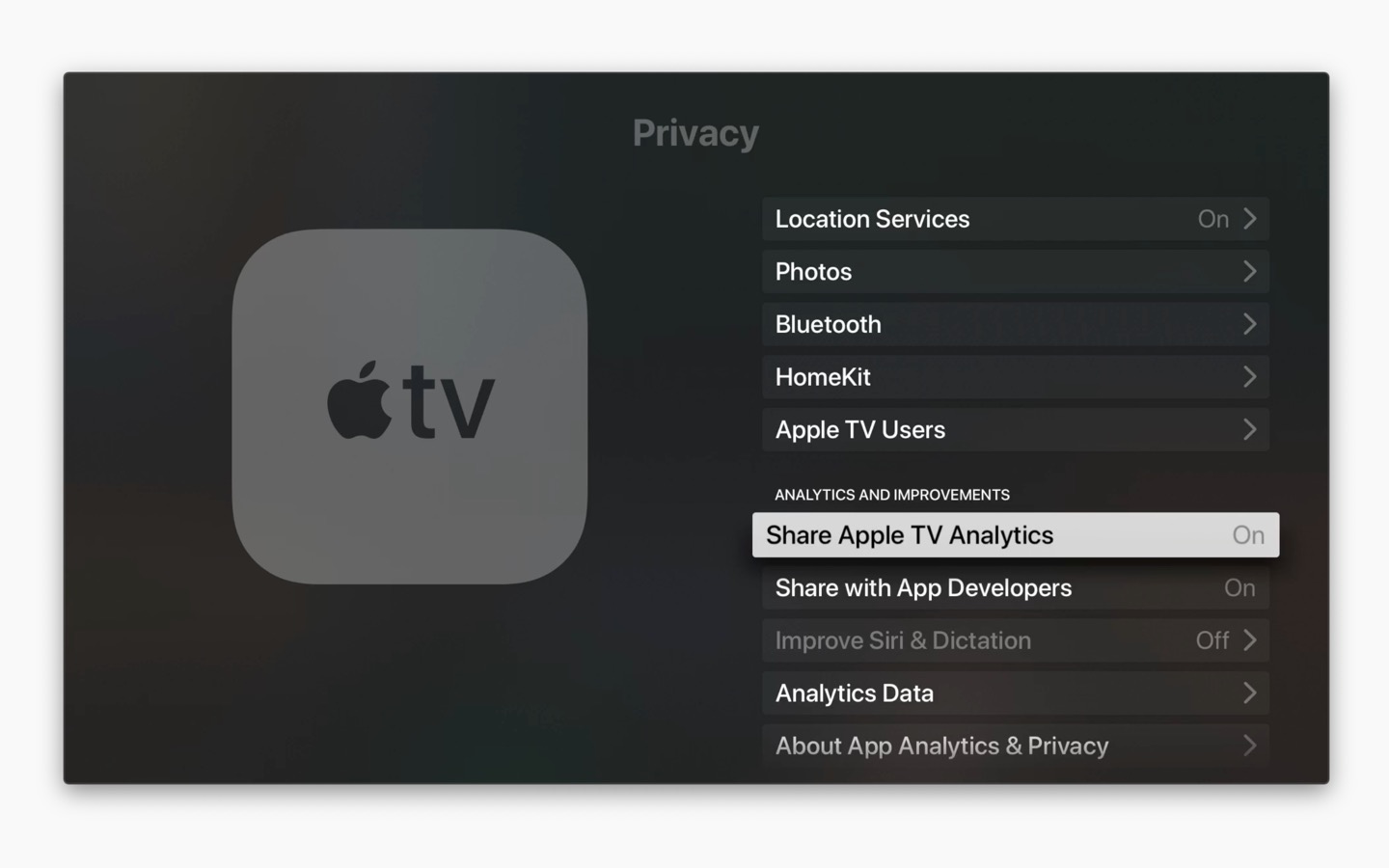 You should get in the Profiles hidden menu. From there, click on Add Profile and enter the url from your hosted configuration profile.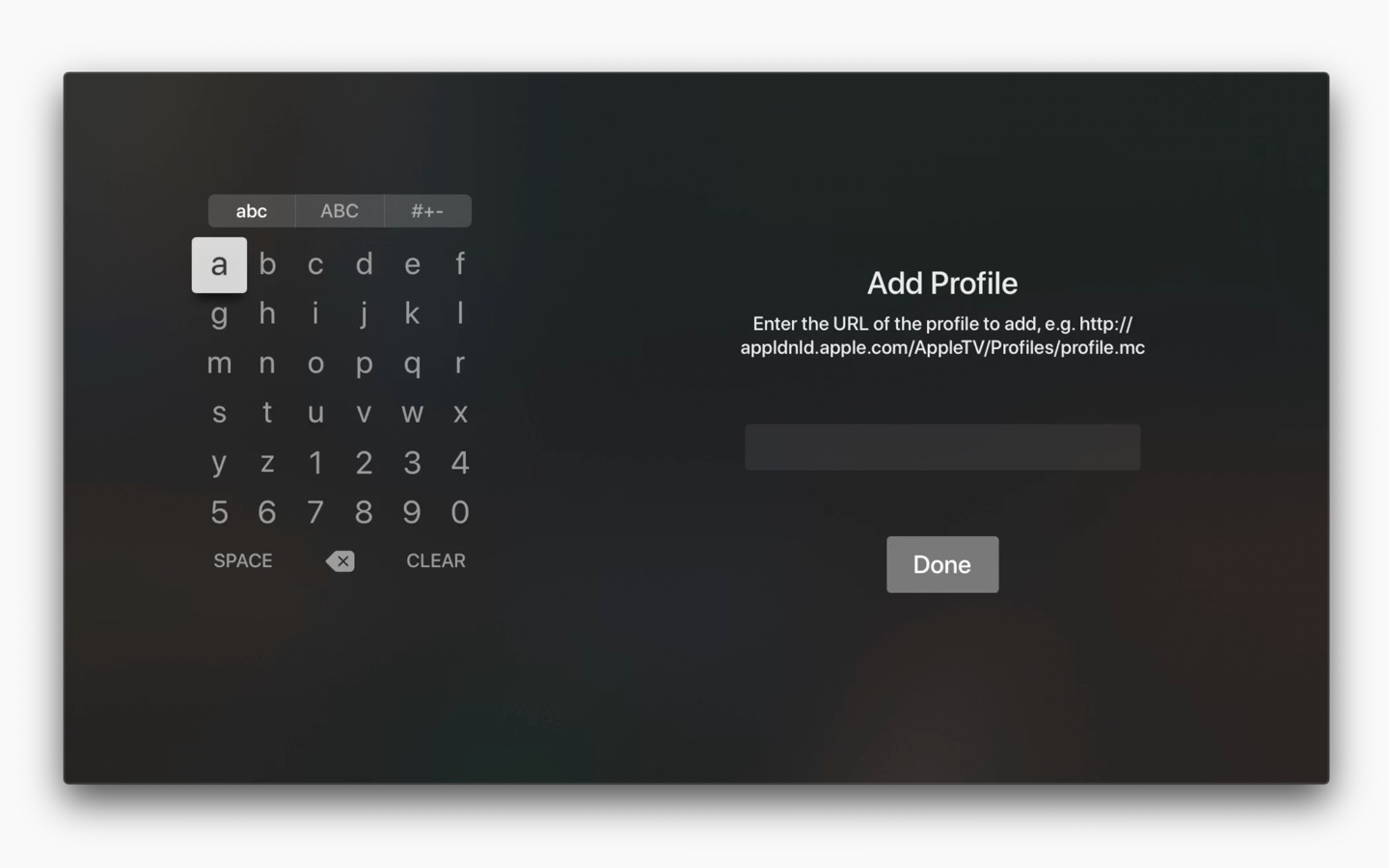 Once you are done, hit Done and the profile should be added to your Apple TV. You might need to reboot your device in order to get the profile applied.